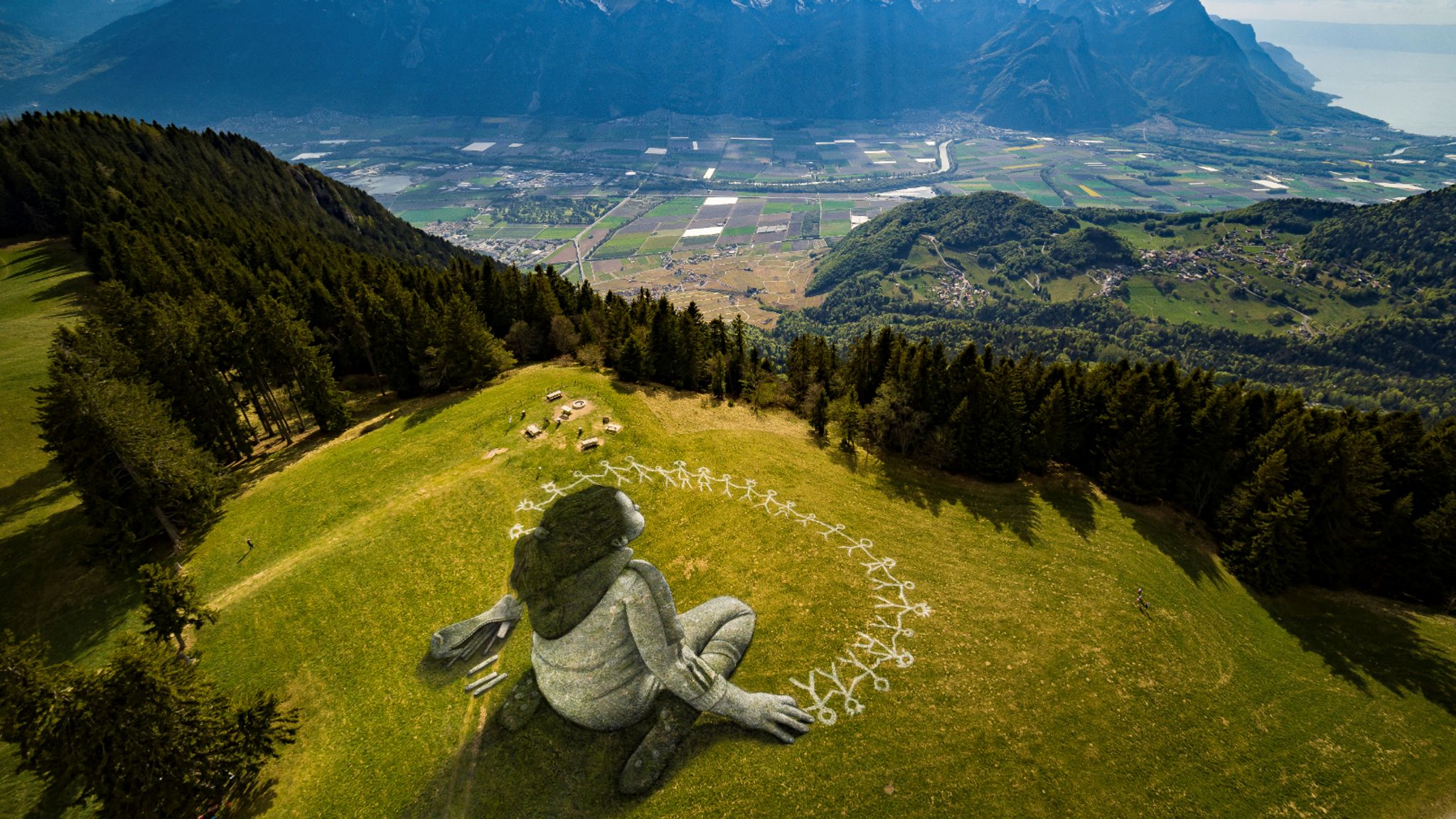 From vantage high
Floating with birds in the sky
A girl appear to our eye

My world lies in tattered ruins
Tomorrow on hold as millions sickens
Future unsure as planet fills with poison

Alone on a mountaintop
She despair to hope swap
Humanity hand-in-hand in co-op

Let us rise from the ashes
Together with compassionate actions
Build a new green world for all humans

© REDCAT
The other day I ran across pictures of Guillaume Legros artwork Beyond Crisis. Ever since then It's been on my mind. And today together with Go Dog Go's Tuesday Writing Prompt it became a poem.